Student Housing Solutions
We've joined forces with StudentRoomStay to provide the best possible app experience for college students.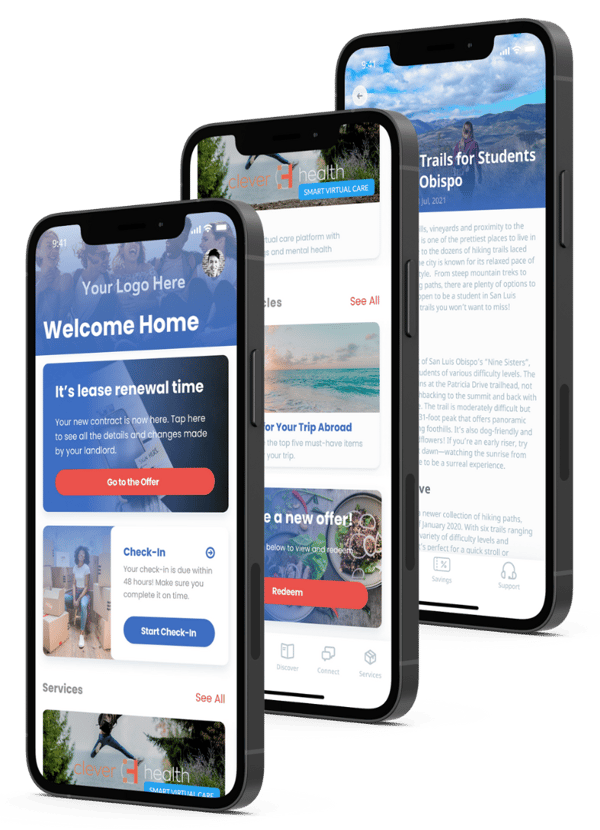 Active Engagement
✔️ Share announcements and events and develop a sense of community within your property.
✔️ Check in with your tenants, share special offers and create opportunities for connection.

Effective Communication
✔️ Send push notifications for lease renewal updates, important deadline reminders and more.
✔️ Manage maintenance requests and securely document all move-in/move-out checklists.

Stress-Free Renting
✔️ Prevent miscommunication by establishing one consistent and reliable communication platform.
✔️ Streamline all tenant-facing operations through your property portal.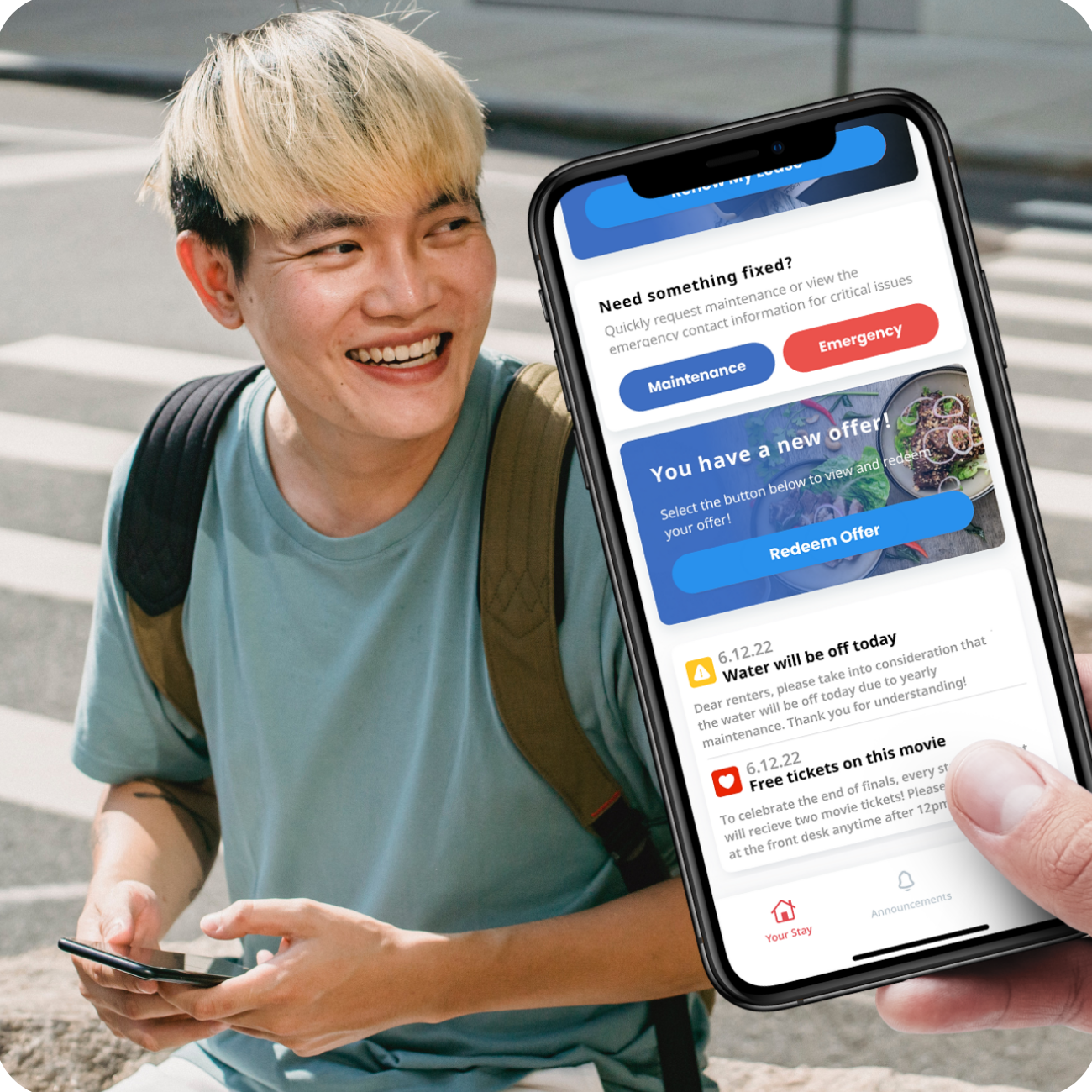 OBODO x STUDENTROOMSTAY
Talk to a Team Member
Obodo technology is now available within StudentRoomStay's app for properties, with each feature redesigned specifically for college students.
Want to learn more? Contact us below!